My Story
---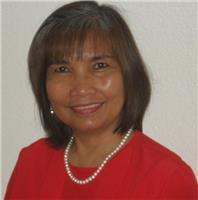 Why did I choose Stemtech Products?
My husband had exceptional results with them. He had been diagnosed with rheumatoid arthritis and the doctors told him there was really no cure because it is a "degenerative" disease. They offered him pain medications, which he refuses to take since he knows the side effects of long-term medication. He was also referred to undergo physical therapy, which was not only expensive but very inconvenient to get to on a regular basis. While going to the sessions, however, he was doing online research and found Stem Cell nutrition. He decided to give it a try and within two weeks the pain had all gone away and he was feeling much better. From then on, he is taking Stemtech products and has been energetic, productive, and looking younger.
I couldn't help but share this good news with others, as I have been taking the products, too, ever since. Many of my friends experience the same results; and they share Stemtech products with their friends. Being healthy saves money from the high cost of medical expenses.
Being healthy means enjoying life -- it gives you the power to be productive, fit, and active.
Most of them decided to be a part of Stemtech Family, as a distributor, to enjoy saving money from the products they are buying and at the same time, create an extra income. And you can do the same.
I love Stemchtech -- it makes me healthy and wealthy. Remember the saying -- HEALTH is WEALTH!!!